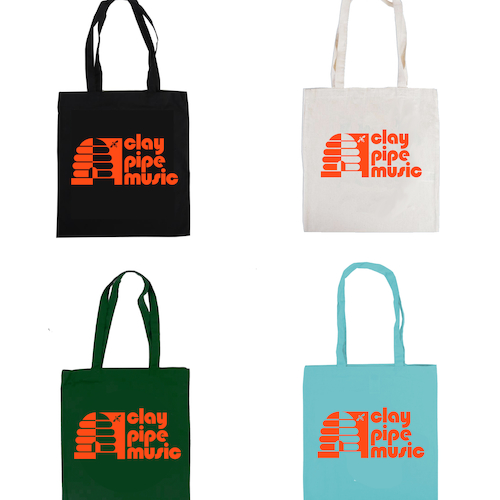 Clay Pipe Tote Bag
Description
Clay Pipe Tote Bag
Screen Printed Tote Bags, in Black, White, Bottle Green and Sky Blue, with Orange screen printed Clay Pipe Logo.

Tote bag dimensions are 380mm wide x 410mm deep.
The top of the bag to the apex of the handle measures 380mm.
Maximum print size on your tote bags is 285mm x 300mm.
The 100% cotton fabric is of a 140gsm weight!

Please note these bags are sponge clean only.