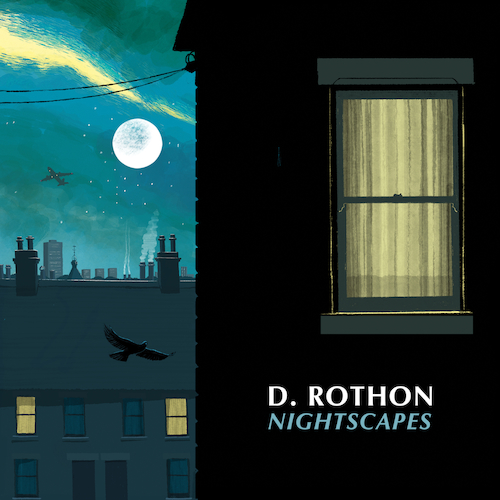 Nightscapes
Available Formats
Tracks
Price
Buy
12" Vinyl Album
10 tracks

£

16.99

Out of stock

Cassette Album
10 tracks

£

8.00

Out of stock

12" Vinyl Album (LP and Cassette Bundle)
10 tracks

£

22.00

Out of stock

Download Album (

MP3

)
10 tracks

£

7.99

Download Album (

WAV

)
10 tracks

£

7.99

Download individual tracks
From £0.99
Description
D. Rothon - Nightscapes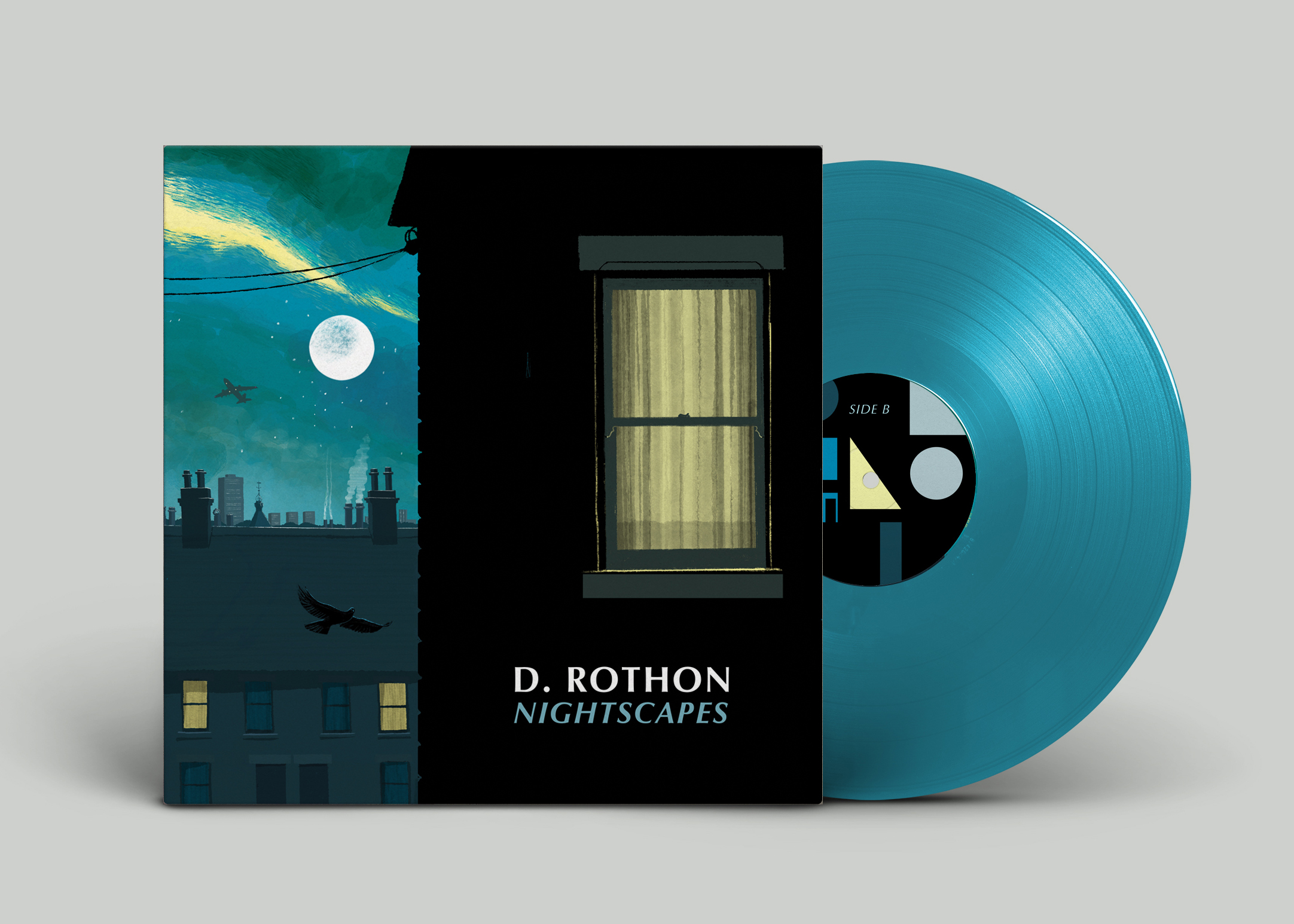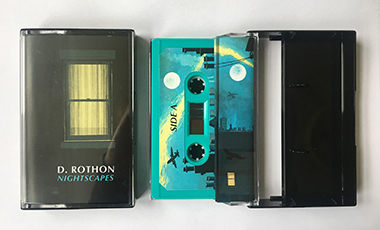 Includes download code in sleeve.
Nightscapes recalls the feelings that are triggered and heightened by the dark hours. Recurring dreams, hypnagogic states, and half-sleep visions. The childhood sense of anticipation for the future that strikes in the middle of the night. The bittersweet feeling of waking up from a dream that has transported you back in time…
David Rothon is a musician from south London who has been involved in a variety of musical activities over the years, from garage bands to experimental spoken-word projects. These include a collaboration with Ian Masters (Pale Saints) as Sore & Steal and, more recently, Cloudier Skies with performer/chanteuse Claudia Barton, which was championed by Radio 3'sLate Junction.
David conjures up the hours between dusk and dawn by deploying a variety of instruments including pedal steel guitar, Mellotron, Omnichord, strings and cor anglais, as well as experimenting with unusual chord changes and voicings. Patching instruments through unexpected effects pedals, and running tracks out to cassette tape and back again, help bring an otherworldly ambience to the record. Parts of the album were semi-improvised, with melody lines developing from take to take, while field recordings and happy accidents led to serendipitous results.
Nightscapes takes you on a nocturnal journey – whether into your emotions and memories, or the sleeping world outside.
Reviews
A Suite of gently haunting instrumentals..Hunker down, listen after dark and let it infiltrate your dreams. Shindig
Nightscapes is an otherworldly ambient record... it's like some distantly remembered TV theme, delivered via cor anglais, guitar and strings. Terrascope
Tracklisting
12" Vinyl Album (PIPE 019LP)
Cassette Album (PIPE 019CASS)
D. Rothon

- The Midnight Bell / I Have Been Here Before

D. Rothon

- … And Breathe

D. Rothon

- Waldeinsamkeit

D. Rothon

- The Bus That Never Came, The Train That Never Left

D. Rothon

- Lonesome Depot

D. Rothon

- The Years Fall Away

D. Rothon

- In These Quiet Streets

D. Rothon

- Straight On till Morning

D. Rothon

- Unwoken City

D. Rothon

- Mello Toning
12" Vinyl Album (LP and Cassette Bundle) (PIPE 019LP)
D. Rothon

- The Midnight Bell/I Have Been Here Before

D. Rothon

- … And Breathe

D. Rothon

- Waldeinsamkeit

D. Rothon

- The Bus That Never Came, the Train That Never Left

D. Rothon

- Lonesome Depot

D. Rothon

- The Years Fall Away

D. Rothon

- In These Quiet Streets

D. Rothon

- Straight on till Morning

D. Rothon

- Unwoken City

D. Rothon

- Mello Toning
Download Album (PIPE 019DIG)
D. Rothon

- The Midnight Bell / I Have Been Here Before

D. Rothon

- … And Breathe

D. Rothon

- Waldeinsamkeit

D. Rothon

- The Bus That Never Came, The Train That Never Left

D. Rothon

- Lonesome Depot

D. Rothon

- The Years Fall Away

D. Rothon

- In These Quiet Streets

D. Rothon

- Straight On till Morning

D. Rothon

- Unwoken City

D. Rothon

- Mello Toning