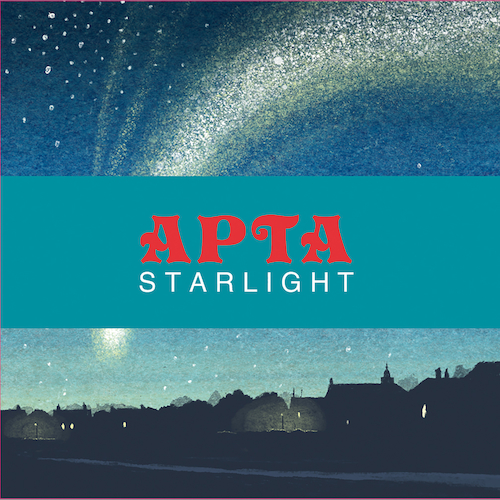 Starlight (Mini CD)
Available Formats
Tracks
Price
Buy
CD Album
5 tracks

£

11.00

Out of stock
Description
Apta - Starlight (Mini CD)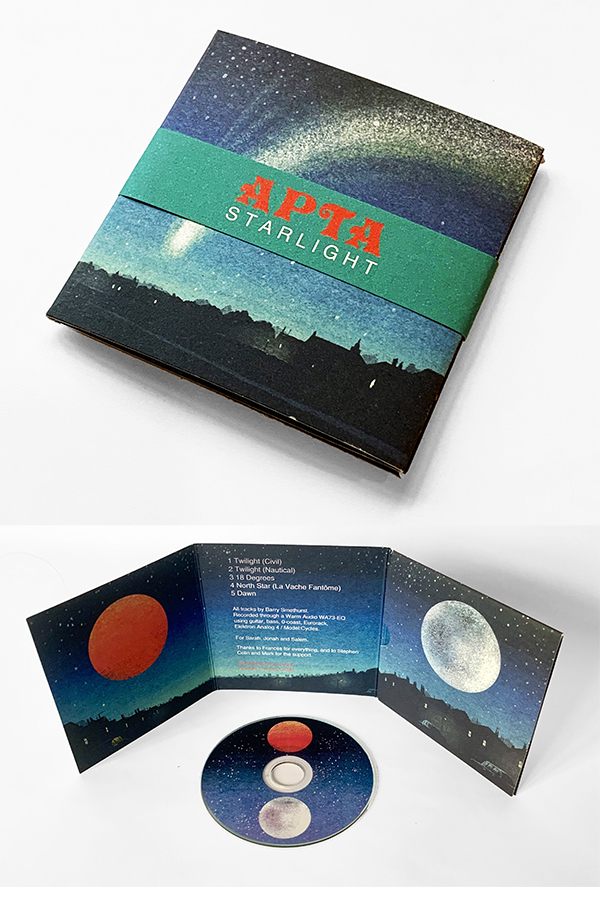 The second in Clay Pipe's new series of Mini CDs is 'Starlight' by Apta. 'Starlight' is a journey that takes you from the setting sun to the breaking dawn. Travelling through the airy stillness of moonlight and the warming embrace of sleep - from dreaming and stargazing to the lysergic tingle of semi-consciousness.
Apta is Barry Smethurst a musician from Manchester, who utilises modular synths, guitars and Electron boxes to create beautiful electronic music that is as warm and fuzzy as it it is bright and luminous. Over the last few years he has had releases on labels such as Polytechnic Youth, With Bells, Woodford Halse and Werra Foxma.
Apta's 'Starlight' will come with a free cut-out and keep slipcase, for storage of the five Mini CDs in the series.
In response to the vinyl crisis, and the lack of spontaneity in having to plan records so far ahead, Clay Pipe is introducing a new series of releases on mini-CD. Each tiny 8cm disc will bring 20 minutes of beautiful music with no filler. Presented in bespoke packaging, that recalls the look of the early releases on the label, these CDs will be a way to bring new musicians and producers to Clay Pipe, and act as a space for more familiar names to experiment. Larger run vinyl releases will continue as they always have, with the mini CDs adding new material to the catalogue.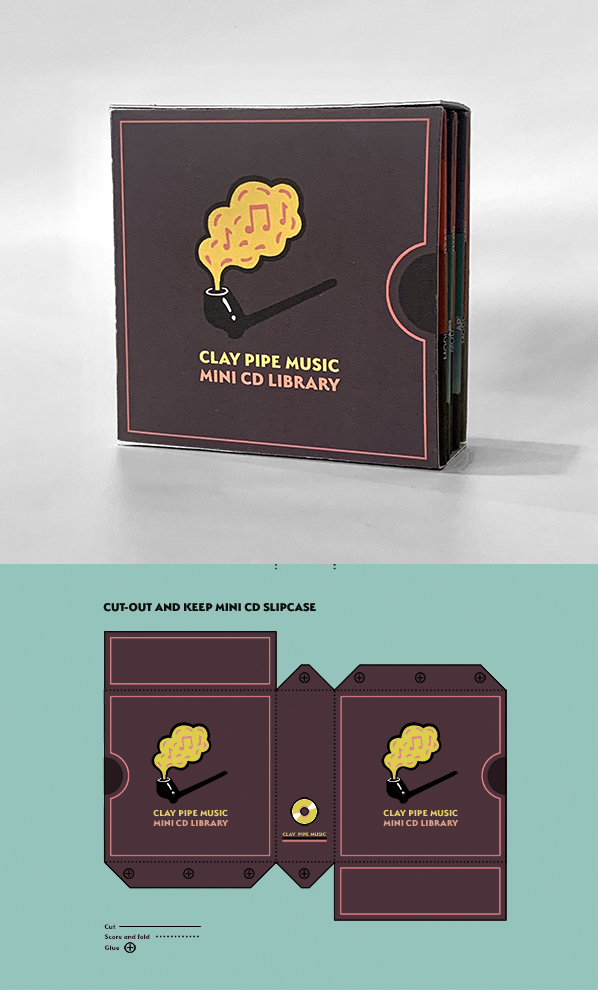 Tracklisting
CD Album (MINI_PIPE_02)
Apta

- Twilight (Civil)

Apta

- Twilight (Nautical)

Apta

- 18 Degrees

Apta

- North Star (La Vache Fantôme)

Apta

- Dawn