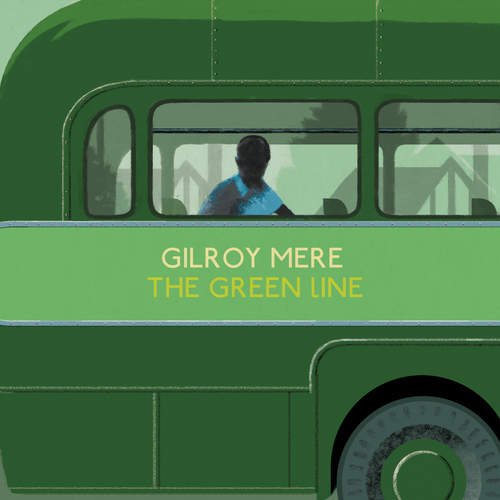 The Green Line
Available Formats
Tracks
Price
Buy
12" Vinyl Album
10 tracks

£

19.99

Download Album (

MP3

)
10 tracks

£

7.99

Download Album (

WAV

)
10 tracks

£

7.99

Download individual tracks
From £0.99
Description
Gilroy Mere - The Green Line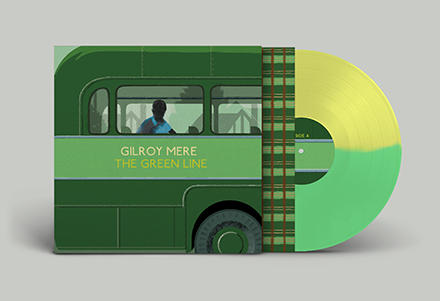 Rough Trade Exclusive Re-press on Green and Yellow Vinyl.
The Green Line is a new project from Oliver Cherer under the name 'Gilroy Mere'. Trading as Dollboy, Rhododendron, and Australian Testing Labs as well as his own name, Oliver has meandered his way through the backwaters of left of centre English folk, ambient and electronic music, issuing numerous albums of original music to much critical acclaim via highly regarded boutique labels such as Static Caravan, Second Language, Deep Distance, Polytechnic Youth, and Awkward Formats.
The Green Line is an instrumental album inspired by the buses that once linked central London to country towns. Established by the London General Omnibus Company in the 1930s, with their striking green livery they were a common sight in the outer London suburbs. Between 1957 and 1960 there were 36 million journeys made a year, but by the 1970s numbers started to decline, and in1986 the service was deregulated for privatization and the buses disappeared from our streets.
"As a suburban child growing up in South London I saw red buses going into town and green buses going out. The Green Line ferried Londoners out to Kent, Sussex and Box Hill. My road felt like the border between town and country.
The houses, detached and semi-detached had names and were all red brick, mock Tudor or 1930s "moderne", and they flickered past on our way to days out in the endless summers that are childhood:
...Windward, Fairisle, High Trees, Dunroamin', Chez Nous, Woodlands, Hillcrest, Hillside, The Laurels, Sunnyside, The Beeches, Springfield, Fairview, Wayside, Oaklands, Treetops, Rose Bower, The Old School House……
The Green Line is written as a remembrance of childhood trips into the exterior via the green double and single decker buses that took Londoners out to the countryside. It was recorded at my home studio in Sussex using a collection of instruments and obsolete electronics amassed over a lifetime of being unable to resist junk shops, charity shops and car boot sales.
The pieces on this album represent sights, sounds and stops on a trip by a suburban English boy into the home counties. The entire record was conceived as a journey. It starts in London suburbia, and then heads out to the Weald or the Downs until you can see the sea, (via the RLH48 a real bus – currently preserved in the London Bus Museum) until at some unnamed village green, with a mossy bench and a churchyard with an ancient yew tree, we turn for home."
Oliver Cherer 2017
Reviews
Caught By The River: 'This is a gem of an album: melodic, warm, multi-layered, with a driven narrative and a message about what we once made possible. In writing music about such an overlooked and forgotten piece of our cultural history, Oliver Cherer has done something quietly remarkable. He has resurrected the spirit of the Green Line, and reminded us of extraordinary moments lost'
Shindig: "The nearly all instrumental album have a vibe of the '60s and '70s recalling everyone from Basil Kirchin to Steve Reich, Brian Eno and Steve Hillage... Its a fantastic mood piece that easily sits alongside Kraftwerk's Autobahn in terms of aurally capturing a sense of travel and environment."
The Active Listener: a beautiful tapestry of sound that is as warm as an August sunset and sweet as a packet of Spangles. To this reviewer, the spectre of Brian Eno is definitely hovering over much of what constitutes the journey on the 'The Green Line'.
Tracklisting
12" Vinyl Album (PIPE 016_LP)
Download Album (PIPE 016)
Gilroy Mere

- Dunroamin'

Gilroy Mere

- Cuckoo Waltz

Gilroy Mere

- RLH48

Gilroy Mere

- Hop Pickers

Gilroy Mere

- A Lychgate

Gilroy Mere

- On Ditchling Beacon

Gilroy Mere

- I Can See the Sea From Here

Gilroy Mere

- The Green Line

Gilroy Mere

- Moss and Yew

Gilroy Mere

- Just Turn for Home