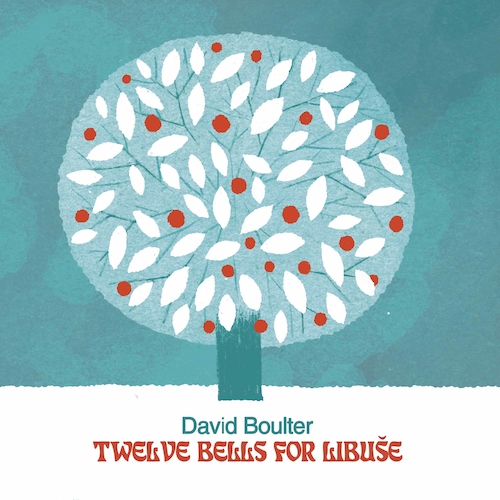 Twelve Bells for Libuše
Available Formats
Tracks
Price
Buy
7" Vinyl EP
3 tracks

£

9.50

Out of stock
Description
David Boulter - Twelve Bells for Libuše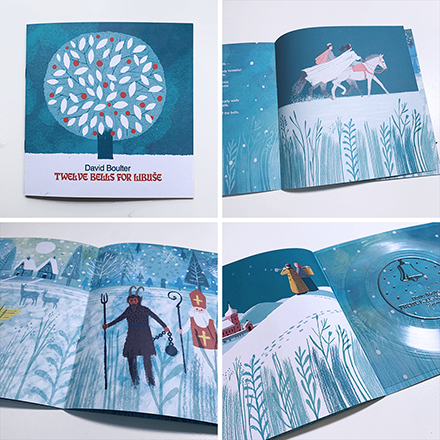 Flexi-disc and download code in Illustrated booklet.
Twelve Bells for Libuše is the Tinderstick's keyboard player's second solo release on Clay Pipe Music. It celebrates the winter season in his adopted home of Prague.
"I always liked the idea of a Christmas record. There's so many I love. But I always got lost in my own way of doing it. I started to think about this on the summer solstice. Thinking ahead on the longest day to the shortest. How the festive season has always been my favourite. Those short days and long nights of winter somehow holding a more magical feeling than summer to me. Especially if it snows. Street lights glowing on a frosty evening. Christmas Tree lights blinking in a distant window. The sun, low in a chilly blue sky.
As I was thinking about this, I heard the sad news that Libuše Šafránková, a Czech actress I first saw as a child in Three Nuts For Cinderella, had died. Tři oříšky pro Popelku, Three Nuts For Cinderella, was part of the cultural exchange the BBC had in the early 1970's. A winter fairytale that, perhaps, is where my love of Czech or East European culture first began. Or maybe it was just a young boys infatuation with the beautiful Libuše!
The songs were inspired by those dark, cold nights and the warm feeling a memory brings. I knew straight away Frances at Clay Pipe would do something beautiful visually with this. As always, she has done so perfectly."
David Boulter 2021
Tracklisting
7" Vinyl EP (PIPE_031)
David Boulter

- Twelve Bells for Libuše

David Boulter

- Icicles

David Boulter

- Candles and Snowflakes