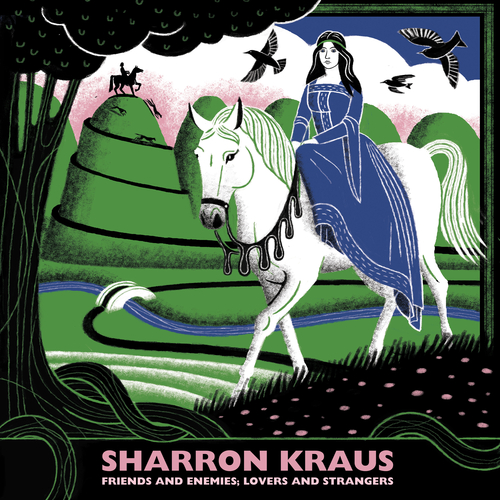 Friends and Enemies; Lovers and Strangers
Available Formats
Tracks
Price
Buy
12" Vinyl Album
9 tracks

£

18.99

Out of stock

Download Album (

MP3

)
9 tracks

£

7.99

Download Album (

WAV

)
9 tracks

£

7.99

Download individual tracks
From £0.99
Description
Sharron Kraus - Friends and Enemies; Lovers and Strangers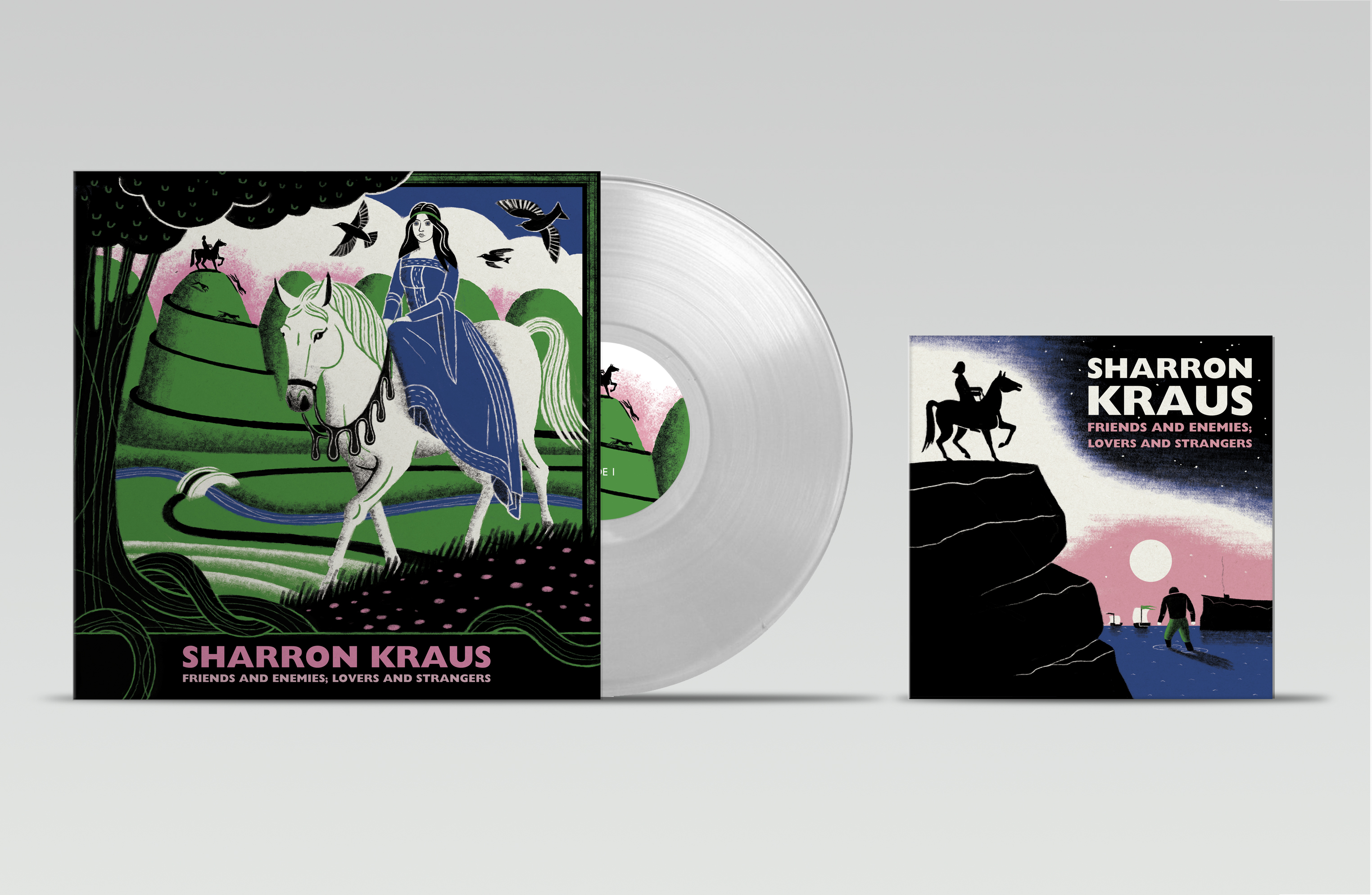 Includes download code in sleeve.
The second pressing of Sharron Kraus' long sold out 2015 Clay Pipe LP, which includes the new extra track Gwydion. Friends and Enemies; Lovers and Strangers is a collection of songs inspired by the Welsh folk tales of The Mabinogi. The idea for the album was first realised while she was living in rural Mid Wales.
"I started off writing the songs as a way of getting to grips with what was happening in the stories" She says, "Trying to understand things that at first seemed confusing to me, and quickly got sucked in to a strange and wonderful world. I fell in love with these stories whilst being mystified by them and the process of wrestling them into song form has been one of the most challenging and rewarding of my song writing projects to date."
The stories collected in The Four Branches of The Mabinogi were written in the 11th Century but contain themes that remain relevant today: love and hatred; battles for power; loss, displacement and migration of peoples; magic and wonder.
The album is full of beautiful crystal clear melodies that enhance the intrigue of the tales Sharron is telling. Using harp, recorders and bowed dulcimer, as well as guitar and piano the songs manage to capture the atmosphere of the time and take the listener back to the magical places mentioned in the stories.
Sharron Kraus is a UK-based singer, musician and songwriter whose music though informed by the folk traditions of England and Appalachia has its own distinctive voice. Heralded as one of the strongest voices in English contemporary folk. She has recorded a collection of traditional folk songs, Leaves From Off the Tree, with Meg Baird and Helena Espvall of Philadelphia psych folk band Espers, but the majority of her work is self-authored. Along with Justin Hopper and Belbury Poly she has recently released the critically acclaimed LP 'Chanctonbury Rings' on Ghostbox Records.
Tracklisting
12" Vinyl Album (PIPE 011)
Download Album (PIPE 011)
Sharron Kraus

- My Friend's Enemy

Sharron Kraus

- The Hunter

Sharron Kraus

- Branwen

Sharron Kraus

- A Hero's Death

Sharron Kraus

- The Birds of Rhiannon

Sharron Kraus

- A Quiet Place

Sharron Kraus

- Farewell

Sharron Kraus

- Blodeuwedd

Sharron Kraus

- Stranger in Your Land